I don't know about everyone else but i throughly enjoyed Ciara's talk yesterday, it was really interesting to hear about her work and what she's experienced so far in her career. I particularly liked her collage and butterflies made up of the old love letters and found objects. Although i thought it was very brave of her to cut up the carbon copies! I don't think i would have gone that far! Also the pieces in which she melted asotate appealed to me, that's something i haven't tried before and so i am going to attempt it, hopefully without setting my house on fire...
She mentioned a few artists that i was drawn to... Andi McGarry, whose artists books have a very gritty, hand-made aesthetic - that rough, flow of the mind technique that i so greatly desire!
I love the close-up detail and textures in this cover...
Sara Fanelli
whose illustrations remind me of a cross between Lauren Child and Oliver Jeffers, again the combination of mediums and hand-drawn type give an exciting look to children's books...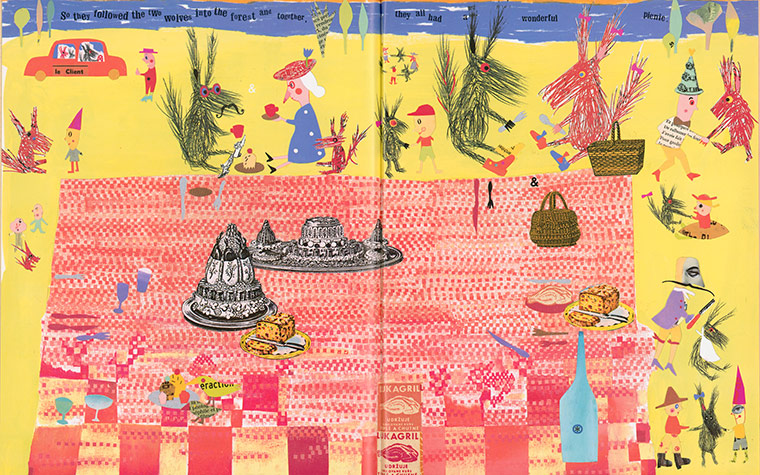 She uses collage a bit more subtly than Lauren Child,
i'm not sure which method i prefer...
http://www.guardian.co.uk/childrens-books-site/gallery/2011/mar/31/childrens-books-7-and-under#/?picture=372987789&index=0
<--- a great collection of Fanelli's illustrations with a mini article that explains the images as you go along...
I can't copy any images from Ciara's site but i strongely recommend you take a look, whether you were there or not. There's the wierd and wonderful (knitted bird coats!), simplistic/innocent illustrations, book work and generally an admirable example of minimal use of detail and just strong watercolour/ink linework.
http://ciarahealy.com/index.html
I'll stop writing now......